Chronology
Information on artifacts and fossils would be of little help without the possibility to associate an age to each find and thus place them in the evolutionary timeline. This is achieved by using absolute dating methods that target sediments and tooth enamel.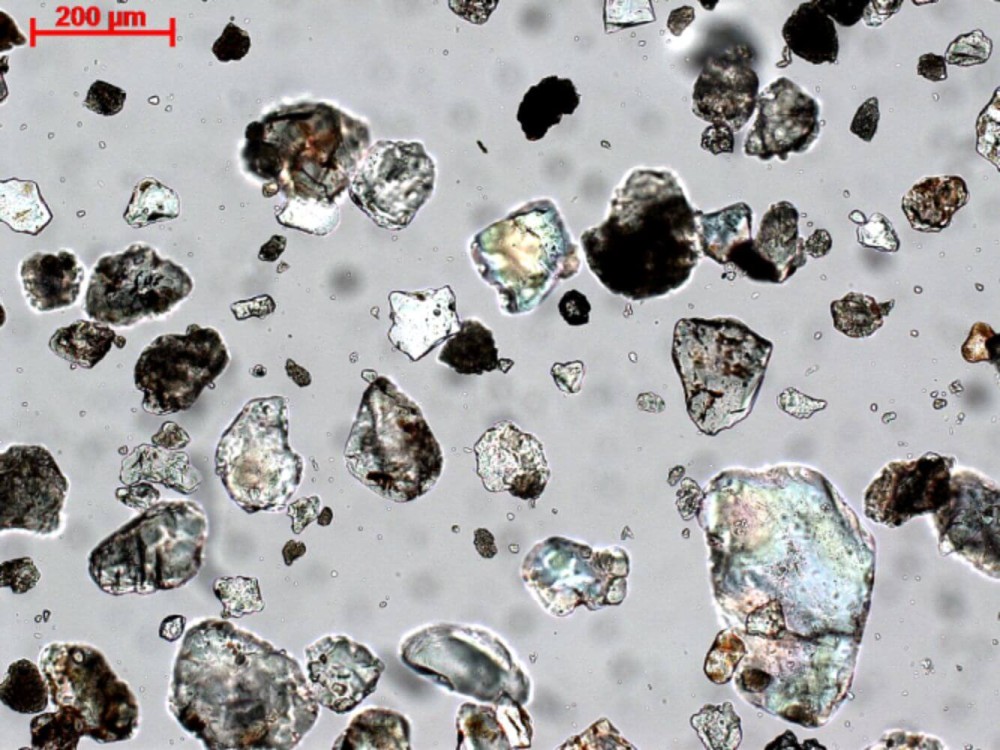 Optically stimulated luminescence
Determining the age of the archaeological deposits investigated in the PEOPLE project is of fundamental importance to understand how environments and human adaptive strategies changed over time. Sediments in the Free State comprise a large amount of quartz sand, which suitable for optically stimulated luminescence dating (OSL). This method is based on the property of quartz to record a dose of ionizing rays produced from radioactive disintegrations in the sample and the sedimentary matrix, and from cosmic rays. The dose absorbed is a function of the burial time and radioactivity: minerals can be dated by dividing the total dose absorbed by the sample since burial (the "equivalent dose") by the annual dose (or "dose rate") measured in the field and in the laboratory.
Image: Quartz sand grains from Florisbad, which are used for OSL dating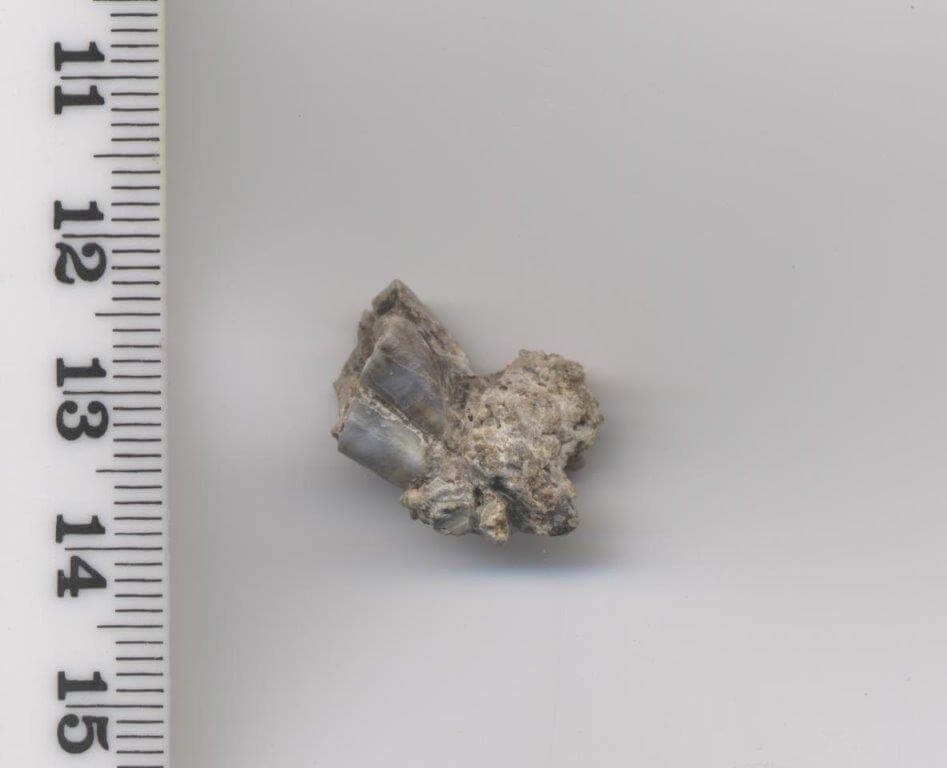 Electron spin resonance with uranium series
The same basic principle valid for OSL of quartz can be applied to carbonate hydroxyapatite in tooth enamel, which traps ionizing radiation within its crystal lattice. In electron spin resonance dating (ESR), however, this trapped charge is measured by using electron spin resonance, instead of luminescence. In addition, the dose rate is affected by the radioactive decay of uranium trapped in the enamel and incorporated in the sample during burial, as a result of diagenetic alterations. For this reason, uranium series dating must be performed to account for this effect.
Image: Small-sized bovid tooth from a Florisian assemblage at Lovedale (credit: Maïlys Richard)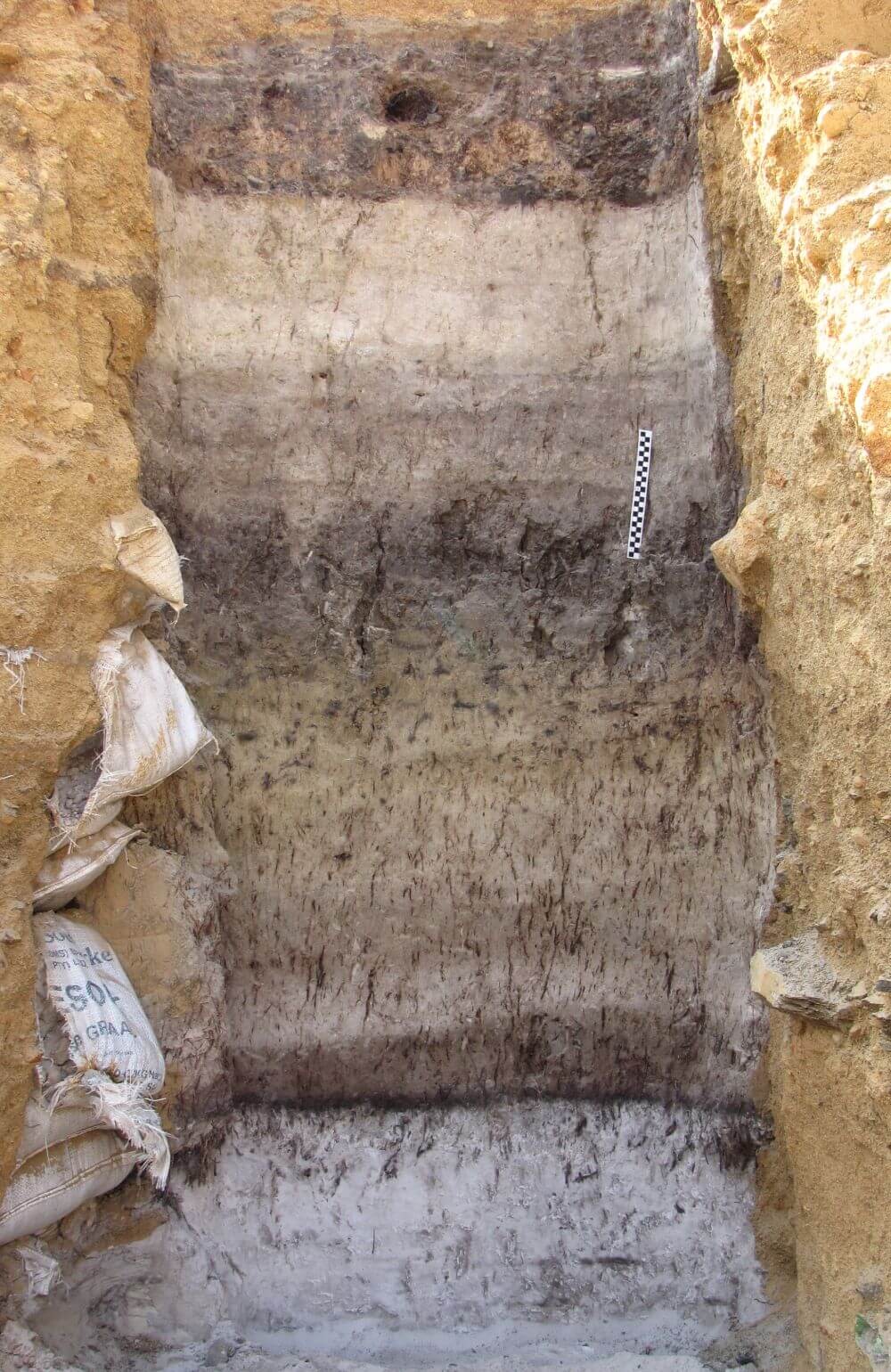 Paleomagnetism
Magnetic minerals in rocks and sediments record the direction and intensity of the magnetic field of the Earth, and thus can provide information on past changes in these parameters. Reversals in the polarity of the Earth magnetic field are of particular importance, since they are dated by other means and their occurrence in archaeological deposits marks chronological pegs that can be used as guiding reference for other dating methods.
Image: Stratigraphic sequence at Florisbad, featuring white sands dated to the Last Interglacial, which may record reversals